3.2" Minicryphaeus giganteus - Scarce Species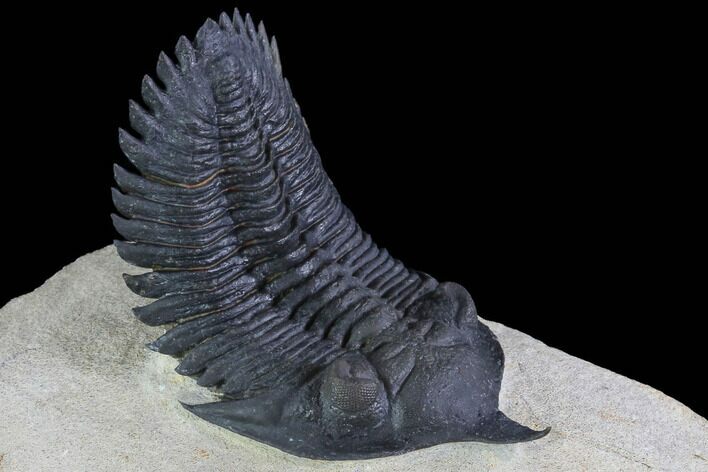 This is a large example of species of Asteropyginae trilobite just described in the last new years. It is now known as Minicryphaeus giganteus, and is similar to the Pseudocryphaeus trilobites from Morocco, only several times as large.
This one is arched over but would be about 3.2" long if outstretched. Excellent preparation with good eye facets and very aesthetic display. No significant restoration just some minor touchups along repaired cracks.
Link to the paper describing this species
SPECIES
Minicryphaeus giganteus
FORMATION
Ihandar Formation
SIZE
3.2" long (if outstretched)