3 Inch Bathyuriscus Fimbiatus Trilobite - Utah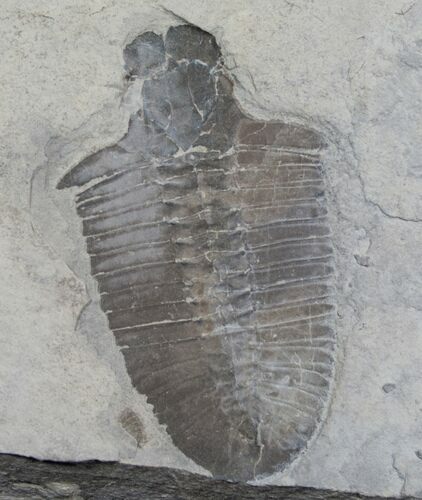 This is a large, 3 inch long Bathyuriscus fimbiatus trilobite from the Marjum Formation of Utah. It's a molt like about 99.9% of them, but it's in about the top 1% size wise.

I collected this from a private lease in the House Range, several years ago.
SPECIES
Bathyuriscus fimbiatus
AGE
Middle Cambrian

LOCATION
House Range, Millard County, UT
FORMATION
Marjum Formation