4.5" Australosomus Fossil Fish From Madagascar - Triassic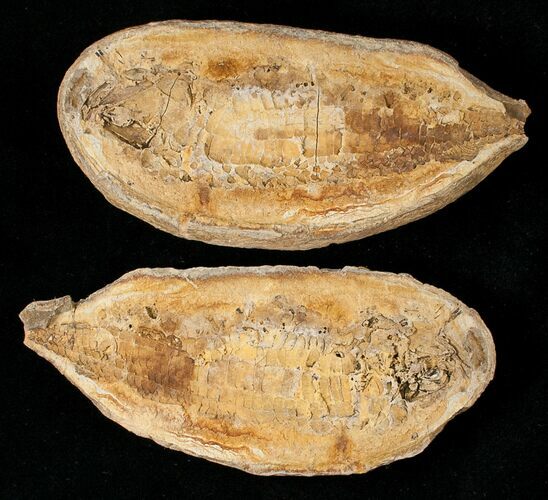 This is a Lower Triassic (247 million year old) fossil fish from preserved inside of a concretion. These wonderfully preserved fish are found by cracking open the hard concretions, and show amazing detail such as scales and fins. There are about half a dozen different fish described from this location and this one is Australosomus merlei.

There is one repaired crack in the concretion, which is typical for the larger fish since the concretions must be split with a hammer. This one is racked just at the end of the tail on one half.

Both halves of the concretion are included.
SPECIES
Australosomus merlei
LOCATION
Anaborana, Madagascar
FORMATION
Karoo Formation