5.2" Acadoparadoxides With Positive & Negative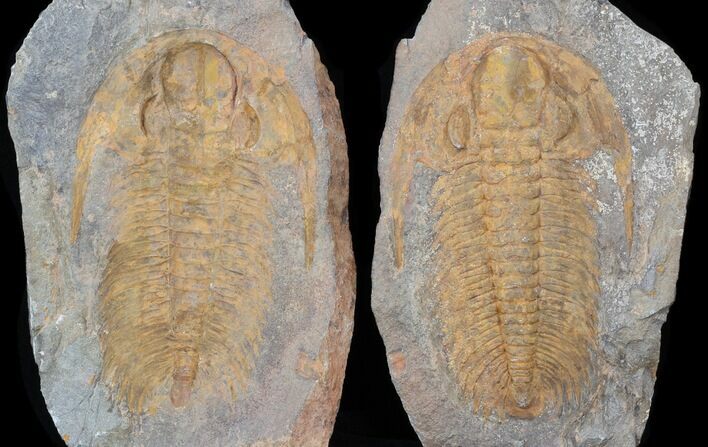 This is a beautiful positive and negative to a 5.2" long Acadoparadoxides trilobite. This is not one of those heavily restored, or completely fake specimens sold by many deleters.

It comes from the basal layers of the Jbel Wawrmast Formation in Southern Morocco. It has a natural, orange coloration due to the oxidization of iron pyrite. Unlike many specimens this one has only minor restoration. A small patch on the right genal spine and center of head of the positive, and lower left pleural tips on the negative. Both the positive and negative fit together really nicely.
AGE
Middle Cambrian

FORMATION
Jbel Wawrmast Formation