4 Unidentified Dinosaur/Reptile Vertebrae & Limb Bone - Kem Kem Beds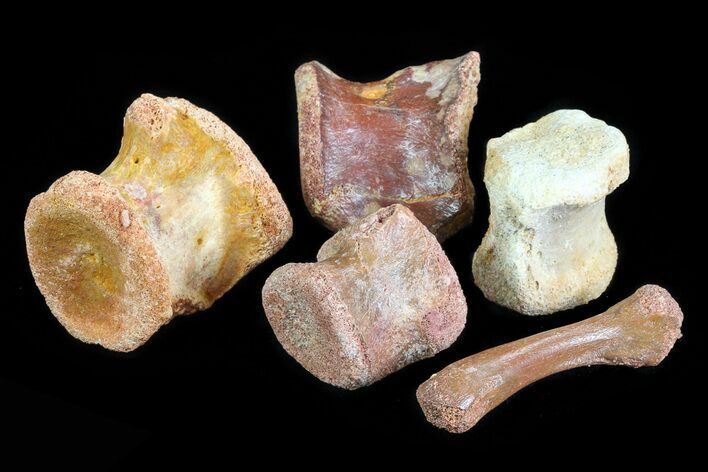 This is a lot of four vertebrae and one nicely preserved fossil limb bone from the Late Cretaceous Kem Kem Beds of Morocco. These would represent either small dinosaurs or other reptiles such as crocodilians. The vertebrae range from 1.1 to 1.4" in length and the well preserved limb bone is 2"
This is a nice lot for some that enjoys doing research and identification. If identified and sold individually these bones would fetch many times the price of the lot. They've just been sitting on the shelf for a while and we haven't had the time to research them individually so we are just selling them as a lot.
LOCATION
Near Taouz, Morocco
SIZE
Vertebrae 1.1-1.4" long, Limb bone 2" long