6.6" Fossil Running Rhino (Hyracodon) Maxilla Section - Wyoming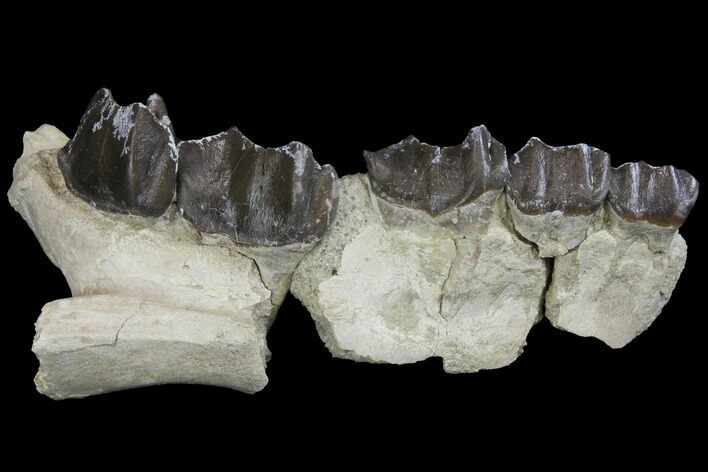 This is a 6.6" wide maxilla (upper jaw) section of Hyracodon nebraskensis. This portion of the maxilla would have come from just beneath the left orbit. It was collected from the the White River Formation in Niobrara County, Wyoming and would be approximately 32-34 million years old. There is restoration in the form of crack repair as a result of the jaw section being found in pieces within the rock.
Comes with an acrylic display stand.
Hyracodons were hornless running rhinoceroses with large heads compared to their slight, pony-like bodies. They are an extinct line, as we're sure you've noticed that there are no rhinos browsing the plains of North America today.
LOCATION
Niobrara County, Wyoming
FORMATION
White River Formation