6.8" Fossil Running Rhino (Hyracodon) Upper Jaws - South Dakota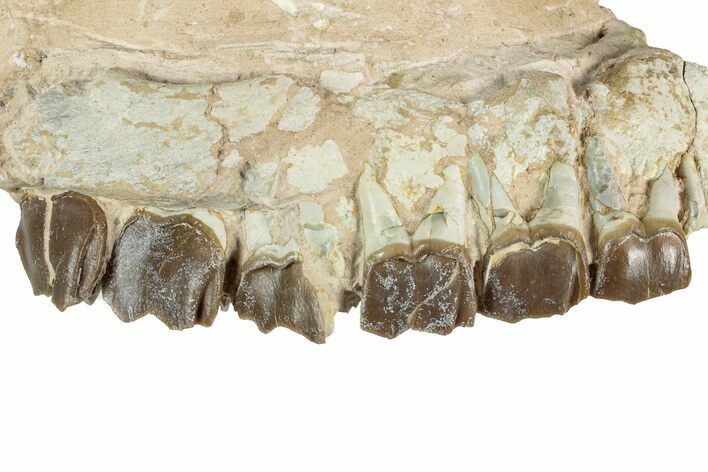 This is a beautiful, 6.8" long partial upper skull of Hyracodon sp. ("running rhino"). It was collected from the Brule Formation in Pennington County, South Dakota, and would be approximately 30-34 million years old. The specimen features a partial upper skull still incased in rock with the teeth exposed.
One edge of the rock has been cut flat and covered with a plaster, allowing it to sit nicely on a flat surface while displaying the teeth. Most of the molars have undergone some breakage.
Hyracodons were hornless running rhinoceroses with large heads compared to their slight, pony-like bodies. They are an extinct line, as we're sure you've noticed that there are no rhinos browsing the plains of North America today.
LOCATION
White River Badlands, South Dakota
FORMATION
Brule Formation
SIZE
Entire specimen: 6.8 x 4.65 x 4.2"