6 Inch Serrated Megalodon Tooth - Restored Root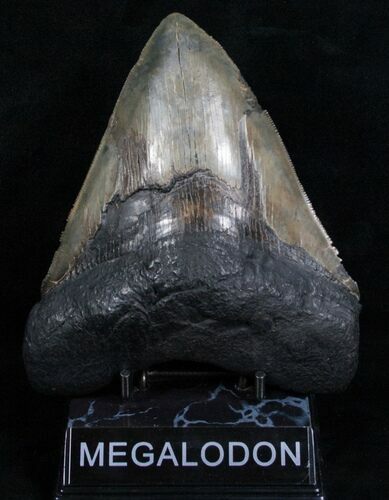 This is a truly monstrous megalodon tooth measuring just over 6 inches long and nearly 5 inches wide. The large blade has many shades of green and grown with many of the serrations still sharp. It comes from the Hawthorn Formation in South Carolina making it approximately 4-7 million years old. It comes with a custom "MEGALODON" stand to show off how impressive it is.

Note: This is a restored tooth. The root has has a lot of restoration work along with a patch of enamel on the back side of the tooth and the final few millimeters of the tip. This is the reason for the price being a fraction of what you would expect for a 6+ inch Megalodon tooth but it is no less impressive.

FORMATION
Hawthorn Formation