.62" Cyphaspides Trilobite - Superb Preparation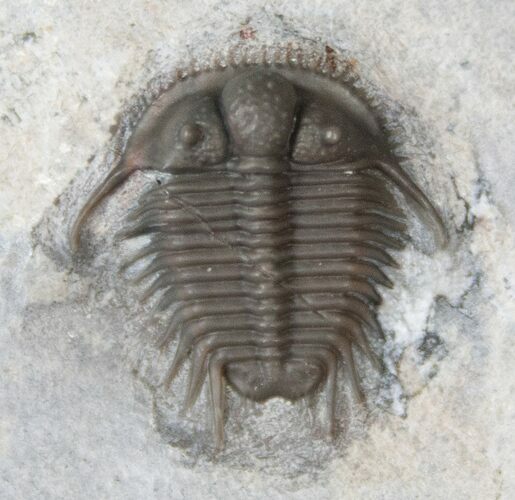 This is a small (.62" long) but incredibly well prepared specimen of the short-spined Cyphaspides found at El Jorf, Morocco. These trilobites are fairly rare to find and the rock at this locality is extremely hard, even by Moroccan standards to collecting and preparation is difficult.

The shell preservation on this specimen is gorgeous and the meticulous preparation preserved even the more minute details. You can see all of the intricate surface details preserved including the fringe along the front of the cephalon.
SPECIES
Cyphaspides pankowskiorum
FORMATION
Bou Tchrafine Formation