8.1" Rare, Homalonotid (Iberocoryphe?) Trilobite - Agdez, Morocco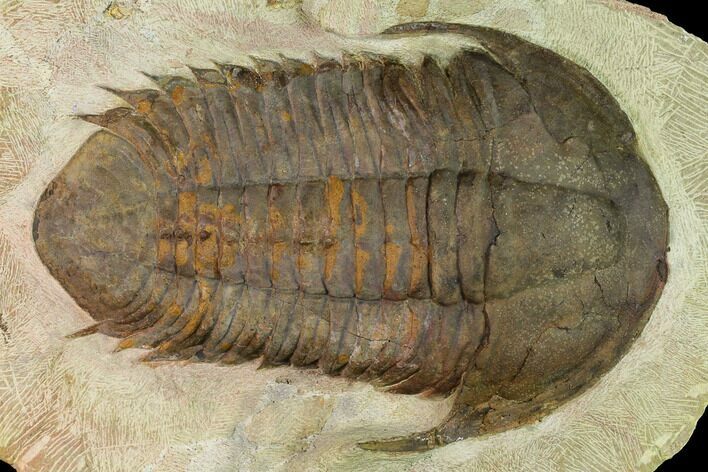 This is a rare, undescribed Homalonotid trilobite from Agdez, Morocco. It appears to have many similarities to the genus Iberocoryphe described from France. We've only seen a handful of these trilobites come onto the market in the last few years.

It's a monster at 8.1 in length and has small spines on its axial rings that get progressively larger with each segment. There appears to be some restoration along the top of the axis and a few areas of the pleural tips on the left hand side. Probably about 5% of the shell in total.

An acrylic and metal display stand will accompany your purchase.