9.3" Fossil Tortoise (Testudo) Shell - South Dakota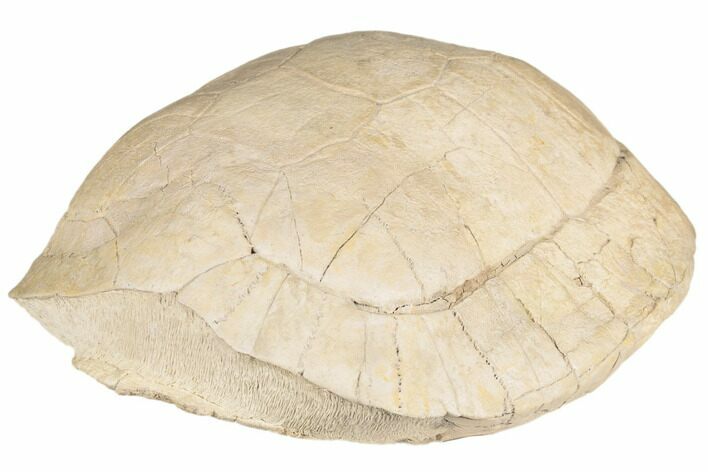 This is a gorgeous, 9.3" long tortoise (Testudo thomsoni) shell (carapace and plastron) from the White River Formation in South Dakota. It is fairly inflated, though there has been some compression to one side of the shell. There are a few repaired cracks that run through various portions of the shell. There is some restoration and crack repair across the lateral, pleural scutes, costal scutes and central (vertebral) scutes. This restoration and repair is best viewed under black light.

The remaining scutes preserved beautifully, though some of the plastron has undergone restoration. The rock within both the anterior and posterior cavities was prepped free and has been filled with a false rock for stability.


LOCATION
Pennington County, South Dakota
FORMATION
White River Formation
SIZE
9.3" long, 6.8" wide, 3.6" tall