9.4" English Ammonite (Paracoroniceras) - Gorgeous Piece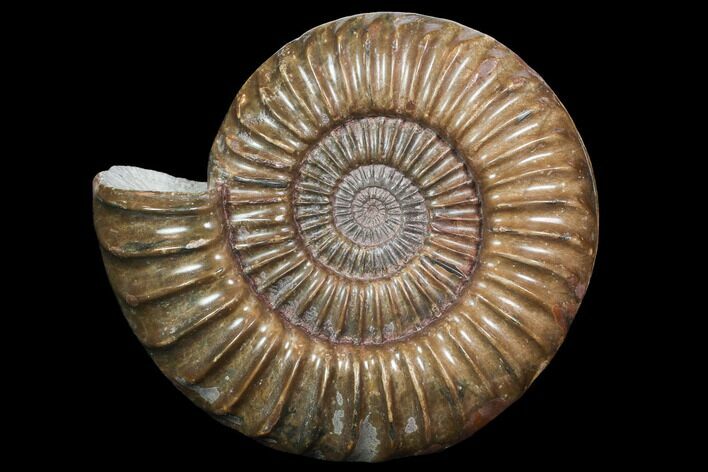 This is a spectacular specimen of the Lower Jurassic ammonite Paracoroniceras charlesi from Lyme Regis region of England. It's 9.4" wide and was originally found inside of a concretion that has been mostly prepared away. The display side of the ammonite has had the rock carefully removed and lightly polished while the reverse side still shows the surrounding concretion.
Comes with a display stand.
There is some restoration at the bottom edge of the ammonite and in the very center. But this probably represents only 2-3% of the surface area.
SPECIES
Paracoroniceras charlesi
LOCATION
Monmouth Beach, Lyme Regis, Dorset, England
FORMATION
Lower Lias, Bucklandi Zone