.9" Fossil Club Moss Cone Scale- Illinois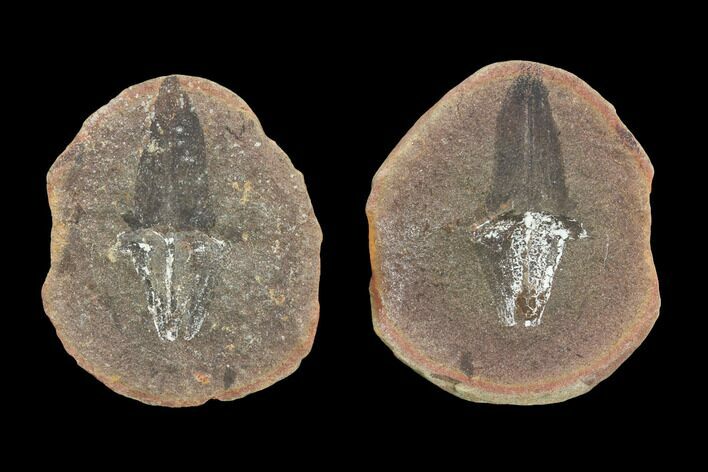 This is a .9" fossil club moss (Lepidodendron) scale, from the Carbondale Formation near Coal City, Illinois. This is one of the scales that form the bark of the tree are were dropped as new scales grew underneath and pushed older ones out.

Lepidodendron, also called scale tree, is a genus of extinct, primitive, vascular, tree-like plants most closely related to gill worts and and club mosses, that grew up to 98ft (30m) and had trunks a 3.2ft (1m) in diameter.


SPECIES
Lepidodendron sp.
LOCATION
Coal City, Illinois
FORMATION
Carbondale Formation
SIZE
.9" scale, 1.2 x 1.o" nodule