Aesthetic Hollardops Trilobite Cluster - Foum Zguid, Morocco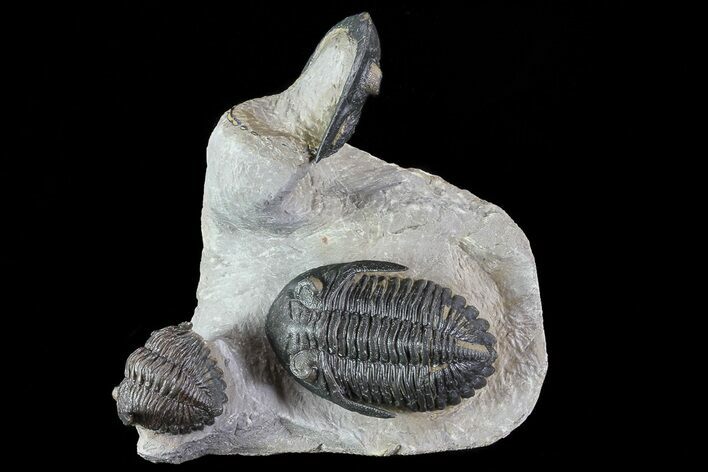 This is a beautiful cluster of three chocolate brown Hollardops trilobites quarried near Foum Zguid, Morocco. There is one prone specimen which is 1.9" long and two partially enrolled specimens nicely presented on the limestone matrix. The preparation work is pretty nice with the genal spines prepared completely free of the rock and good eye facet preservation. There is a bit of weathering to the shell on all three specimens. The only restoration is a few surface touchups of a few airscribe dings on one trilobite.
Kambaba jasper and crocodile jasper are trade names for a greenish rhyolitic (volcanic) rock found in the west-central Bongolava region of Madagascar. It is full of blackish orbs consisting of small Amphibole needles that some people say resemble amphibian eyes, hence the name "crocodile jasper". There is a
common misconception that Kambaba Jasper is a stromatolite
, however this is incorrect as it is volcanic in origin. Despite the misconceptions it is a beautiful decorative stone when polished.
AGE
Middle Devonian

LOCATION
Foum Zguid, Morocco
FORMATION
Timrhanrhart Formation