Wild Looking Dicranurus Monstrosus Trilobite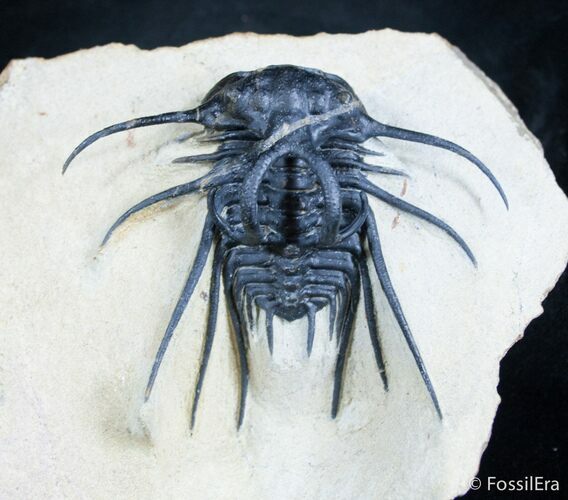 This is bizarre trilobite looks like something you might see in an Alien's movie. It's fittingly name Dicranurus monstrosus. While fakes of this trilobite abound, real examples like this one are rare. This impressive specimen is 2.4 inches long and is beautifully prepared with free standing horns and genal spines. The quality of work would have easily required 25 hours of preparation time to complete.

There is no major restoration to this specimen, only some minor touchups of a few scratches left during preparation. You can see a natural seam in the the rock running diagonally across it's head, an interesting feature.




SPECIES
Dicranurus monstrosus
FORMATION
Lhandar Formation
SIZE
2.4" long, including spines