White River Oligocene Fossil Collection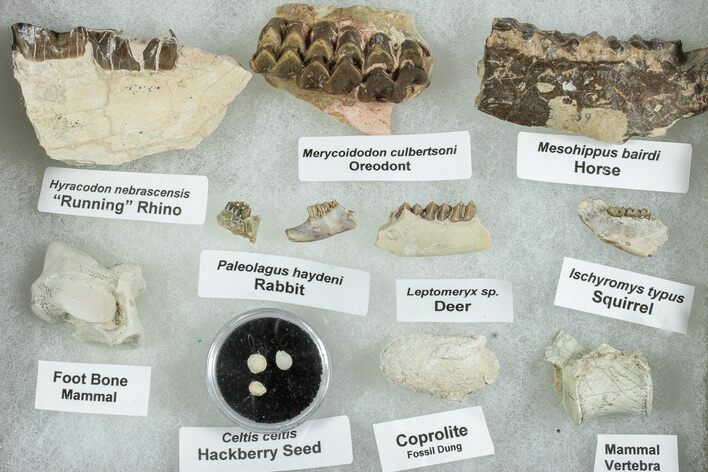 This is a collection of Oligocene-aged fossils from the various sedimentary deposits of the Badlands. These specimens come from Pennington County, South Dakota and Sioux County, Nebraska.

The fossils in this collection include an oreodont (Merycoidodon culbertsoni) jaw, a "running rhino" (Hyracodon nebrascensis) jaw, a horse (Mesohippus bairdi) jaw, a mammal foot bone, a deer (Leptomeryx sp.) jaw, a squirrel (Ischyromys typus) jaw, two rabbit (Paleolagus haydeni) jaws, a coprolite (fossil poop), three hackberry (Celtis celtis) seeds, and a mammal vertebra.

You will receive the exact lot of specimens pictured above, including the riker display case.