This Specimen has been sold.
Beautiful Fossil Turritella Cluster - France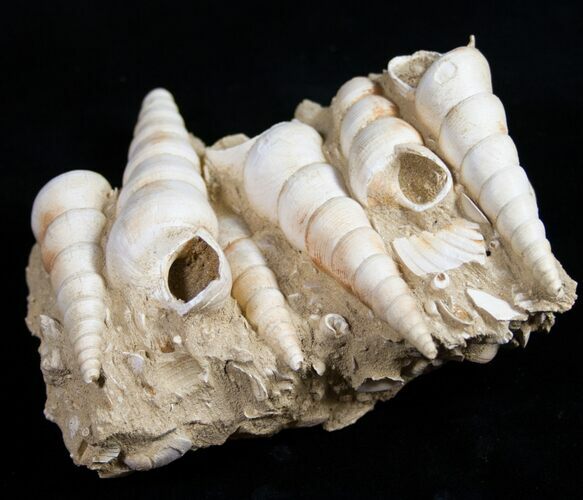 This is a block of sandstone containing a cluster of fossil Turritella (gastropods) and clams collected near Bordeaux, France. They are Early Miocene in age (Burdigalian Stage) so 16-20 milliion years old. The sandstone has been meticulously prepared to create a very aesthetic display piece.
LOCATION
Saucrats la Brede near Bordeaux, France