Comura Bultyncki - Reconstructed Spines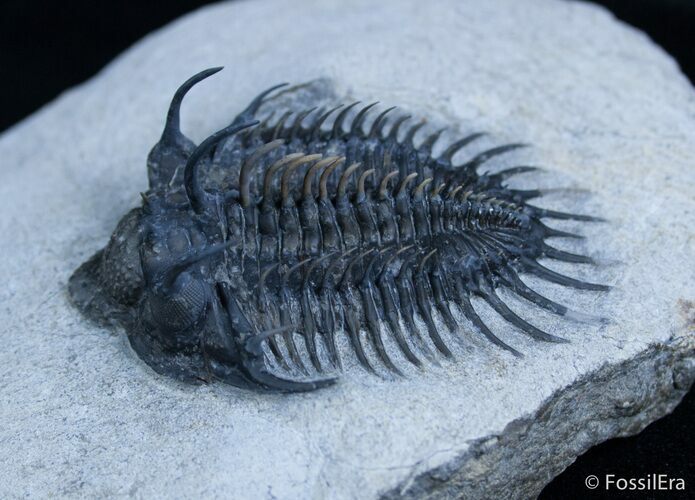 Here is an example of one of the most impressive trilobites in the world, Comura bultyncki. Alas like nearly all of the examples of this species being sold, all of the free standing spines have been reconstructed. I air abraded away the paint to reveal the reconstruction of the free standing spines, the right genal spine and the tips of several pleural spines. The rest of the trilobite is authentic.
The reconstruction of the spines has been done much better than in many where they are done inaccurately and are being sold for substantially more.
We also have one for sale with zero restoration (all the spines are real).
http://www.fossilera.com/fossils/amazing-comura-bultyncki-zero-restoration
AGE
Devonian

LOCATION
"Hollardops-couche" Taharajat, S- Oufaten, Morocco
FORMATION
Tazoulait Formation