Detailed, .9" Long Kainops Trilobite - Black Cat Mountain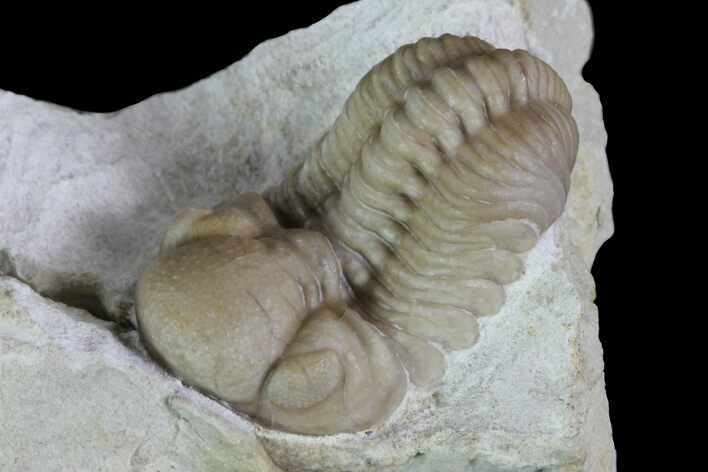 This is a beautiful, .9" long specimen of Kainops raymondi from the famous Black Cat Mountain trilobite quarry near Clarita, Oklahoma. It has amazing surface detail including the many eye facets preserved in each eye. The preparation work, done by the master himself, Bob Carroll is amazing.
There is a second very similar species found in the same layers called Paciphacops. The most easily identifiable, distinguishing feature is the number of eye facets. Kainops has many more eye facets than Paciphacops does.
The
Black Cat Mountain Quarry
produces a limited number of arguably the most beautiful trilobites in the United States each year. Each specimen is meticulously prepared by Bob Carroll under microscope to expose the smallest details. This is a very time consuming process taking many hours but yields spectacular results.
AGE
Lower Devonian

LOCATION
Black Cat Mountain, Clarita, Oklahoma
FORMATION
Haragan Formation
SIZE
.9" long (if outstretched)