Dicranurus Elegans Trilobite With Lochovella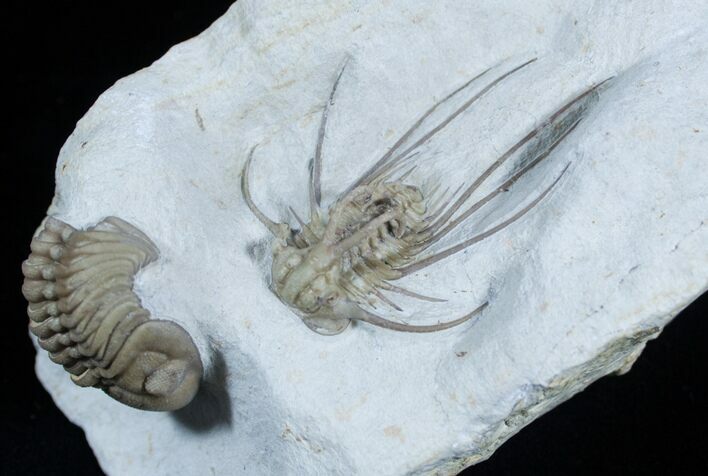 Here is a very elegant and rare Dicranurus elegans from Black Cat Mountain in Oklahoma. Bob Carroll only finds a few of these each season at the quarry each year and most of them are disarticulated. This spiny Lichid has been marvelously prepared and is 2 inches long from the top of the head to the end of the tail spines. Not only that but there is a large partial Lochovella deckeri (just missing the tail) laying right next to it, making it a very interesting association.

There is no restoration on either trilobite.


SPECIES
Dicranurus elegans & Lochovella (Reedops) deckeri
AGE
Lower Devonian

LOCATION
Black Cat Mountain, Clarita, Oklahoma
FORMATION
Haragan Formation
SIZE
Dicranurus is 2" long