Dicranurus Monstrosus Trilobite - Atchana, Morocco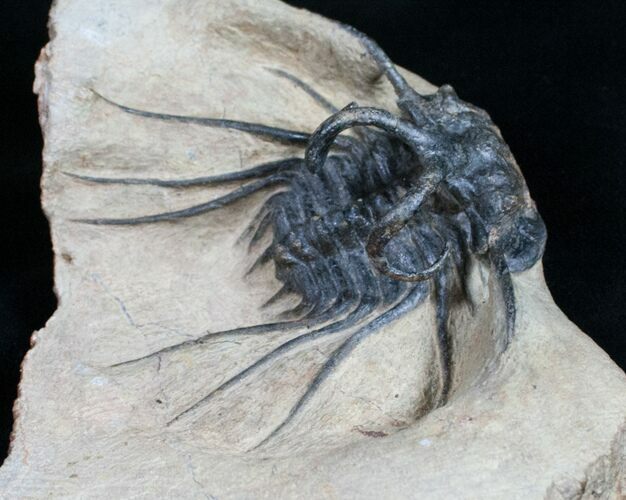 This is a 2.4" Dicranurus monstrosus trilobite quarried from Atchana, Morocco. Complete specimens of this very bizarre trilobite are rare.
Due in large part to it's collect-ability Dicranurus is one of the most faked trilobites on the market. You can find dozens of fakes on ebay, fossil shows and on other retail sites. This specimen is REAL. There is some minor restoration, mainly near the base of the "horns" and where the repaired cracks run through the specimen.
This species is very similar to the
Dicranurus elegans
found in the Devonian deposits of Oklahoma. In fact during the Devonian, what is now Oklahoma and Morocco were very close to each other.
SPECIES
Dicranurus monstrosus
LOCATION
Atchana, Morocco
FORMATION
Lhandar Formation