Double Acastoides Zguilmensis Trilobite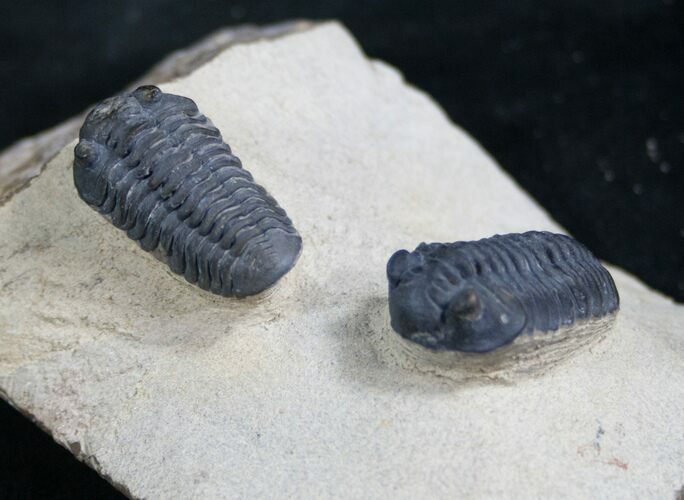 This is a nice example of an small Middle Devonian trilobite from Morocco, Acastoides zguilmensis. There are two specimens on this piece of rock and they have been nicely prepared with good detail.

Note: This a composite, the specimens were found separately and the rocks attached to create a single piece. The individual specimens are natural though with no restoration.
SPECIES
Acastoides zguilmensis
AGE
Middle Devonian

LOCATION
Foum Ziguid, Morocco
SIZE
Each specimen about .95"