Double Morocops Trilobite - Foum Zguid, Morocco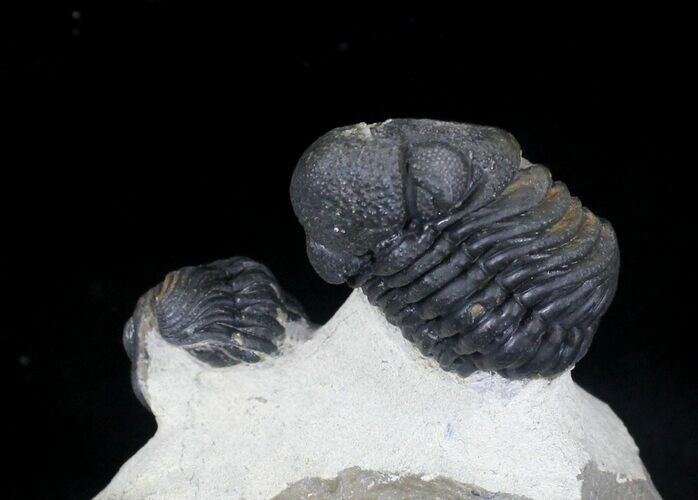 This is a double specimen of the Phacopid trilobite Morocops (Barrandeops) collected at Foum Zguid, Morocco near the Algerian border. I actually collected this specimen personally on my last trip to Morocco this fall. One specimen is about 1.8" long and has it's tail tucked under, the other specimen is smaller and enrolled. They both have been nicely prepared and show good eye facets.
The last two photos show the quarry.
SPECIES
Morocops (Barrandeops)
AGE
Middle Devonian

LOCATION
Foum Zguid, Morocco
FORMATION
Timrhanrhart Formation
SIZE
Larger specimen 1.8" if outstretched