Two Beautiful Cyphaspides Trilobites - Jorf, Morocco (Special Price)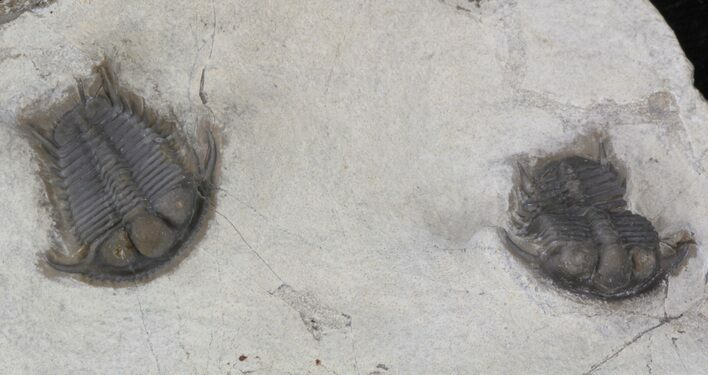 This is a fairly new species from the recently discovered Middle Devonian trilobite beds near Jorf, Morocco. There have been a limited number of these trilobites on the market over the past few years. The light colored shell of the trilobites at this Jorf locality is very distinctive.

Both specimens are about .9" in length and are well prepared. They feature the distinctive bulbous and granulosely textured head, small stalk eyes and elegant spines. There is a small amount of restoration on the specimen on the left, where a repaired crack runs through it's body.
SPECIES
Cyphaspides pankowskiorum
FORMATION
Bou Tchrafine Formation