Double Ophiura Brittle Star Fossil With Crinoid - Morocco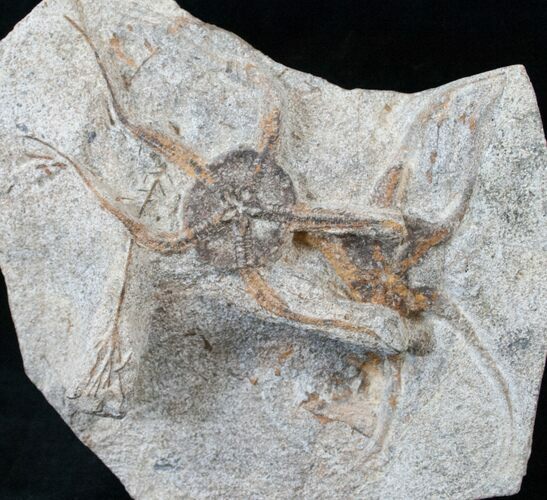 This plate contains to 4" wide specimens of the Ordovician aged brittle star, Ophiura along with an unidentified Crinoid. It comes from the Kataoua Formation near Kaid rami, Morocco. You can see a lot of detail preserved in both the arms and the body.

These starfish are typically heavily restored and many times just painted onto the rock. In the case of this specimen, the ends of a few arms on the smaller specimen were carved into the rock and painted. We removed the paint as we felt the piece looked better in a more natural state. The larger brittle star had not been restored.
AGE
Ordovician

LOCATION
Kaid rami, Morocco
FORMATION
Kataoua formation
SIZE
Larger specimen 4" wide