Double Xiphosurida Specimen (Pos/Neg) - Horseshoe Crab Ancestor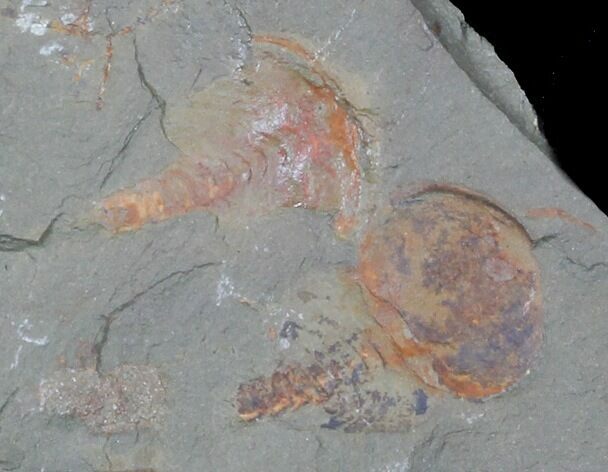 This is a double specimen of a Lower Ordovician arthropod which would be a member of order Xiphosurida. Xiphosurida is believed to be a very ancient ancestor or at least closely related to the modern day horseshoe crab. Both specimens are just over an inch in length and have a beautiful orange/red coloration due to the oxidation of iron pyrite. Both the positive and negative impression are included.

It comes from the Upper Fezouata Formation near Zagora, Morocco.
SPECIES
Unidentified Xiphosurida
AGE
Lower Ordovician

FORMATION
Upper Fezouata Formation
SIZE
Both About 1.1" on 5.6x3.7" matrix