Elegant Mrakibina Trilobite Fossil - 1.6"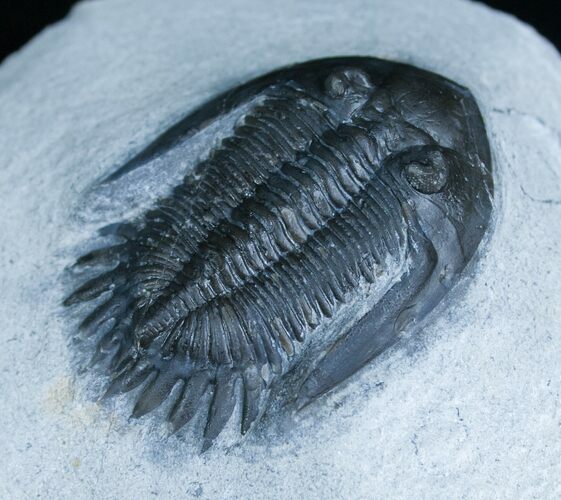 This is a nice specimen of a Mrakibina cattoi trilobite . There are two varieties from the locality near Mrakib, Morocco, one with short tail spines and one with long tail spines. This is the short spined variety.

The preparation in this specimen is nice with really nice eye facets and shell detail. It's 1.6 inches in length (large for the species) and laid out nice and prone. There is a repaired crack through the specimen but no restoration.
AGE
Middle Devonian

FORMATION
Tabounaklouf Formation