Enrolled Kainops Trilobite In Matrix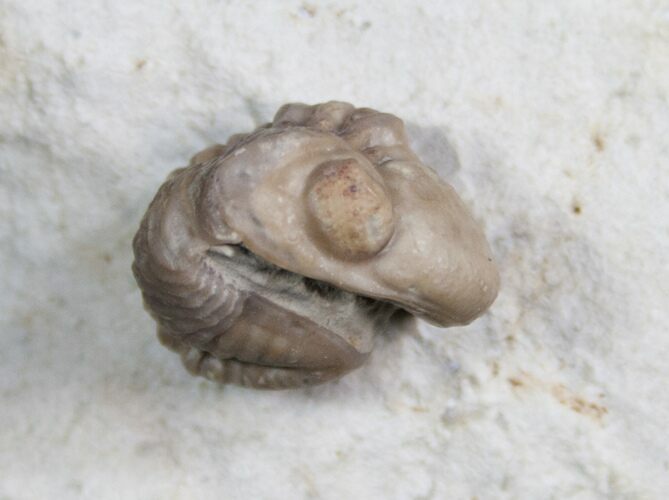 This is a small, enrolled Kainops raymondi trilobite from the Lower Devonian Haragan Formation of Oklahoma. It's still partially embedded in the matrix and was prepared under microscope using air abrasives.

Kainops is often confused with a similar genus found in the same layers Paciphacops, but one of the differentiating factors is the Kainops has many more eye facets. These facets can easily been seen in this specimen.


AGE
Lower Devonian

LOCATION
Clarita, Oklahoma
FORMATION
Haragan Formation