Excellent Gondwanaspis Trilobite From Morocco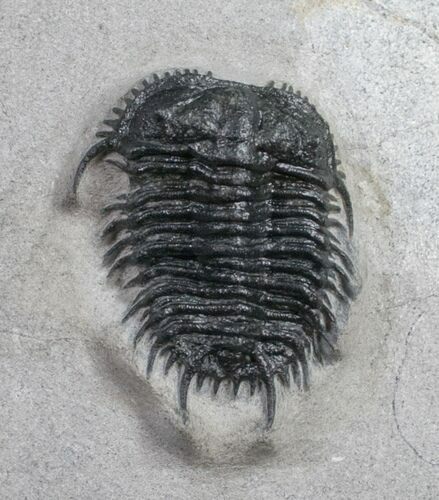 Here's a trilobite that only started appearing on the market over the past few years, Gondwanaspis (also known as Taemasaspis). It's a very unique and beautifully detailed odontopleurid which is quarried near Mount Issoumour, Morocco. Very few collectors have an example of this unusual taxon of trilobite. This specimen is one of the nicer I've seen and is above average size a 1.6" long.

Restoration is pretty minimal with just some minor shell touchups (2-3%) to the body of it. Most specimens I've seen have tended to have a lot of restoration including adding spines and missing cheeks so this is pretty nice specimen.
SPECIES
Gondwanaspis (Taemasaspis) mrirtensis
LOCATION
Mount Issoumour, Alnif, Morocco