Exceptional, 7" Oreodont (Merycoidodon) Skull With Vertebrae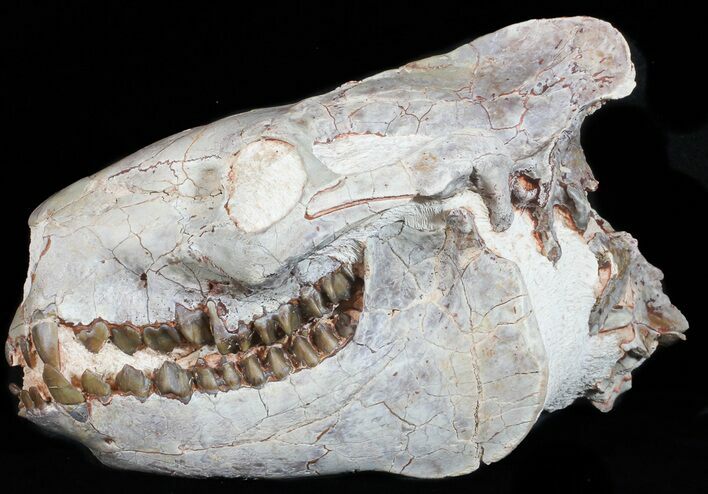 This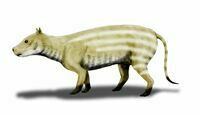 Artists reconstruction of Merycoidodon. By Nobu Tamura (http://spinops.blogspot.com)
an extremely nice skull of Merycoidodon culbertsoni an Oreodont from the White River Formation of Pennington County, South Dakota. You rarely see them this nice and it displays beautifully on a flat surface without a need for a display stand. Merycoidodon culbertsoni is much more rare than the the smaller Merycoidodon gracilis that you typically see for sale.
Only very minor restoration, part of the right zygomatic arch has been restored and there are a few small patches here and there. Certainly less than 5% restoration.
Oreodonts (the common name for Merycoidodontoidea) are extinct mammals most closely related to camels and pigs, though they have no close relatives living today. They were herbivorous animals with short faces and fang-like canine teeth. About the size of a sheep, they roamed the plains of North America in huge numbers during the Oligocene period.
SPECIES
Merycoidodon culbertsoni
LOCATION
Pennington County, South Dakota
FORMATION
White River Formation