Fantastic Elrathia and Bolaspidella Multiple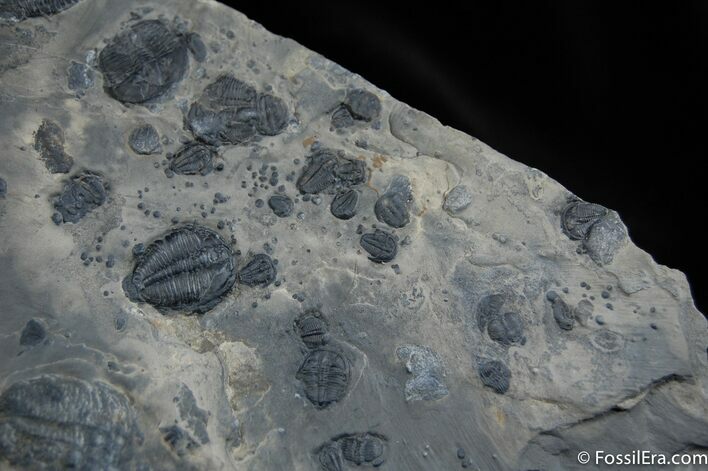 Here is a super Elrathia and Bolaspidella multiple plate from the Wheeler Formation of Utah. It has 12 complete Bolaspidella, 2 complete Elrathia, 2 Elrathia molts, as well as many partials and pieces. The largest Elrathia is about 7/8 of an inch in length

When I originally purchased the plate it had been "wheel prepped" by one of the quarry operators and only about half the trilobites were exposed. I spent an hour cleaning it under microscope with air abrasives to expose more detail and uncover additional trilobites. This really is a killer multiple plate from a classic locality.
SPECIES
Elrathia kingii and Bolaspidella housensis
LOCATION
House Range, Utah