Fossil Insect and Fern (Lygdonium) Leaf - Green River Formation, Utah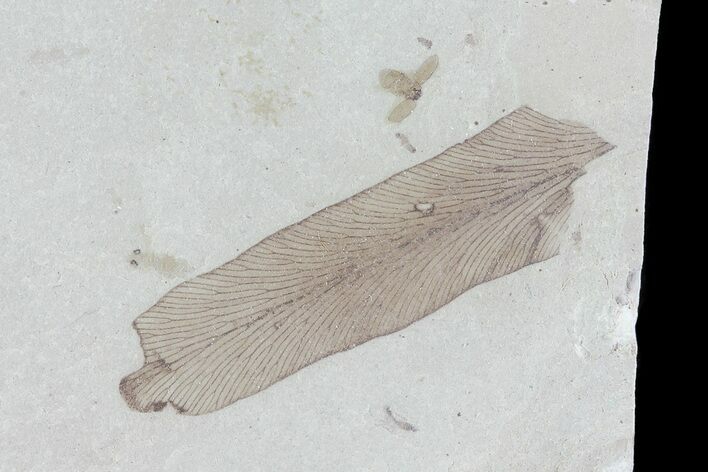 This is an unidentified Beetle next to a Lygodium Leaf (type of climbing fern), both collected from the Green River Formation of Wyoming. Fossil insects are one of the scarcer components of the fauna at the commercial fish quarries and many of them, remain unidentified.

Comes with an acrylic display stand.
SPECIES
Unidentified Beetle, Lygodium sp. (climbing fern) Leaf
LOCATION
Uintah County, Utah
FORMATION
Green River Formation
SIZE
.3" long beetle on 2.7"x 1.7" rock