Fossil Populus Leaf w/ Insect - Green River Formation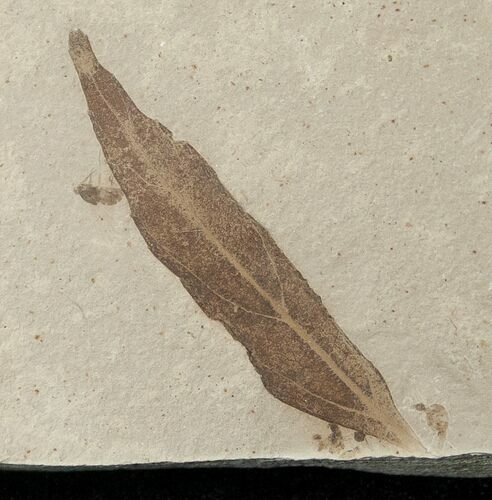 This is a well defined Populus tidwellii leaf fossil from the Green River Formation in Utah. It is Eocene in age and the dark preservation contrasts well against the light colored shale. Comes with a riker mount display case. An unidentified insect fossil is adjacent to the leaf.
SPECIES
Populus tidwellii
LOCATION
Uintah County, Utah
FORMATION
Green River Formation
SIZE
Fossil is 1.4" long, Matrix 2x2"