Fossil Swartzia (Legume) Leaf - Green River Formation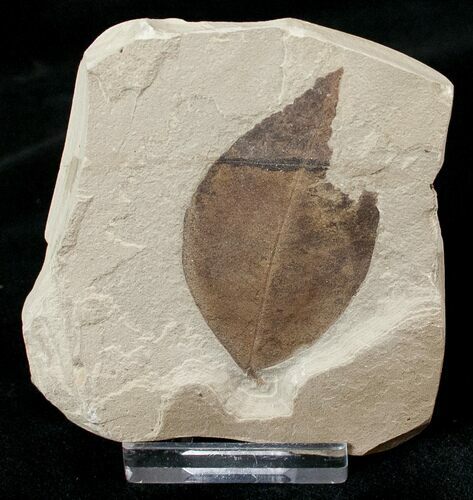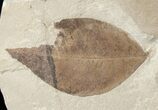 This is a fossil leaf from Swartzia wardelli, a member of the legume family. It is Eocene in age and comes from the Green River Formation. It has nice dark preservation, and some fine details are easily seen. There is one crack repair running through the leaf.

It comes the Green River Formation and the area in Uintah County, Utah. This is the same formation that is famous for producing well preserved fish fossils, but a different member and location.

SPECIES
Swartzia wardelli
LOCATION
Uintah County, Utah
FORMATION
Green River Formation
SIZE
Fossil is 2.27" long, Matrix 2.9x2.6"