Fossil Turritella (Gastropod) Slab - Wyoming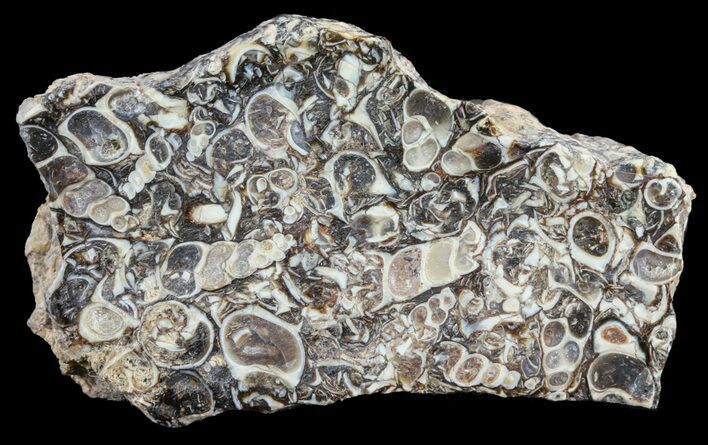 This is a 3" wide, polished specimen of fossiliferous "Turritella agate" .
These
fossils
are Eocene in age or approximately 45-50 million years old. While they are typically referred to as Turritella, these ones are technically of the species Elimia tenera. Elimia is a genus of freshwater snail while Turritella lived in salt water.
AGE
Eocene