Great Gondwanaspis From Morocco (New)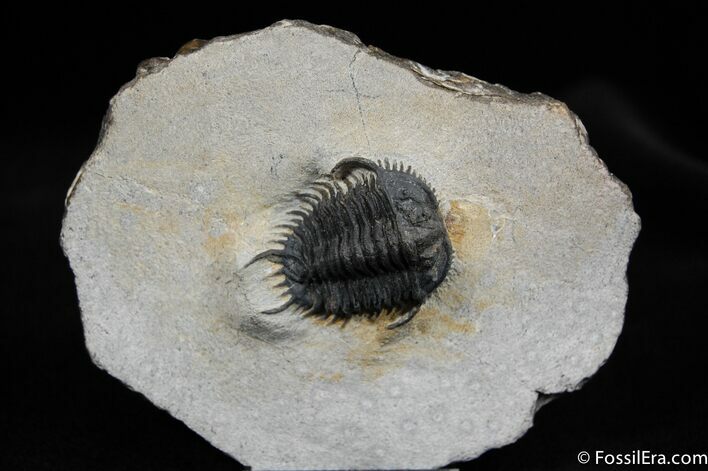 Here's a trilobite that only started appearing on the market recently, Gondwanaspis (also known as Taemasaspis). It's a very unique and beautifully detailed odontopleurid which is quarried near Mount Issoumour, Morocco. Very few collectors have an example of this unusual taxon of trilobite.

There is restoration on the trilobite as is the case with nearly all Gondwanaspis being sold. Both genal spines and both of the longer tail spines have restoration to them. This work was verified by using air abrasives to remove paint and then re-restoring the spines. I can provide a photo of this trilobite with spine restoration removed upon request for verification.

SPECIES
Gondwanaspis (Taemasaspis) mrirtensis
LOCATION
Mount Issoumour, Alnif, Morocco