Hesperocyon (Canidae) Jaw Section - Nebraska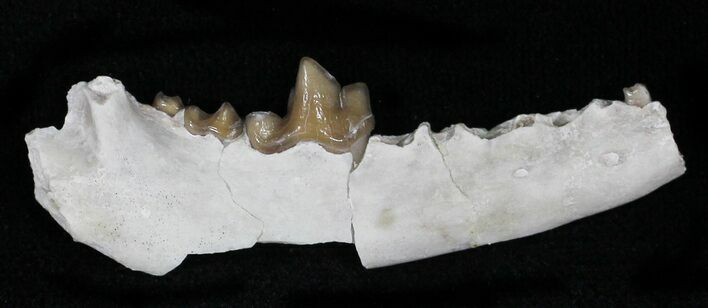 This is a jaw section of Hesperocyon sp. It was collected from the the Brule Formation in Nebraska and would be approximately 32-34 million years old. This section contains 4 teeth and has 3 crack repairs.
This specimen was collected by the
Black Hills Institute
.
Hesperocyon is an extinct genus of canids. The name Hesperocyon means "Dog from the West" and they resembled modern foxes. They were small and agile much like a domestic cat and lived only in North America.
LOCATION
Sioux County, Nebraska
FORMATION
Brule Formation, Orella Member