Huge 2.05" Cyphaspides Trilobite With Pathology - Jorf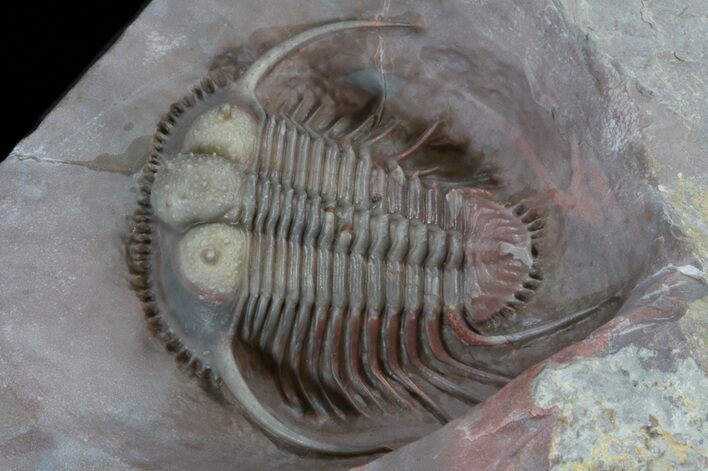 This is a true museum quality specimen of a long-spined Cyphaspides trilobite Jorf, Morocco. It's is massive at over 2 inches long, one of the largest I've seen, extremely inflated in impeccably prepared. It shows signs of a healed injury to some of the spines on the right hand side of the tail.

The rock from this location is partially metamorphised giving the shell of the trilobites a translucent, glass-like texture but making them extremely difficult and time consuming to prepare. This incredible specimen was prepared by one of the very best preparators in the world and the quality of the work shows.


SPECIES
Cyphaspides nicoleae
FORMATION
Bou Tchrafine Formation