Huge 6.16" Megalodon Tooth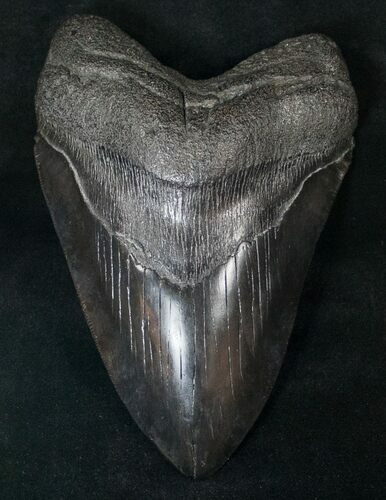 6+ Inch Megalodon teeth are very rare finds, as the teeth get exponentially harder to find as the sizes increase. A tooth of this massive size would have come from a very large, adult prehistoric shark, probably in the 50-55 foot size range. A true terror of the Miocene seas. The tooth was collected from South Carolina after it eroded out of the Hawthorn Formation.

Please Note: This is a RESTORED tooth, enamel peels on both the front and back side of the tooth have been restored. None of the restoration artificially lengthened the tooth. Had this tooth been in this condition, unrestored it would fetch several times the price.
FORMATION
Hawthorn Formation