Impressive Coltraneia Trilobite - Tower Eyes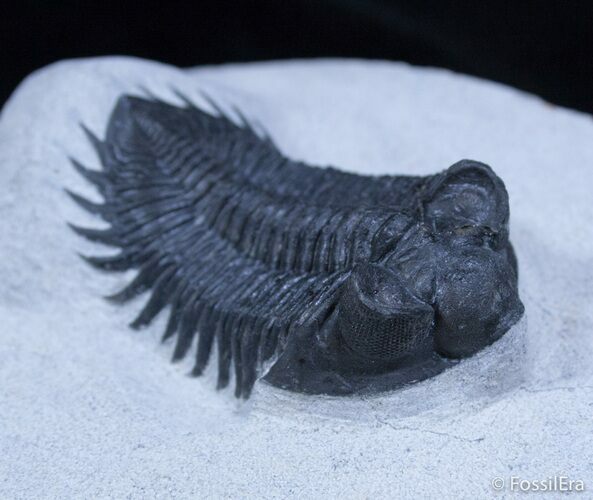 This is a Coltraneia trilobite with amazing "tower eyes" full of hundreds of eye facets. The preparation work and detail on this specimen is amazing. It is layed out nicely on the matrix with no restoration. There is a small chip out of the left eye which is the only defect on the specimen. If the buyer requested I could restore this small missing chip.

This is really a beautiful trilobite, don't miss it.


SPECIES
Coltraneia oufatenensis
LOCATION
Ofaten mountain, Alnif Area, Morocco
FORMATION
El Otfal Formation