Impressive Comura Trilobite - Real Spines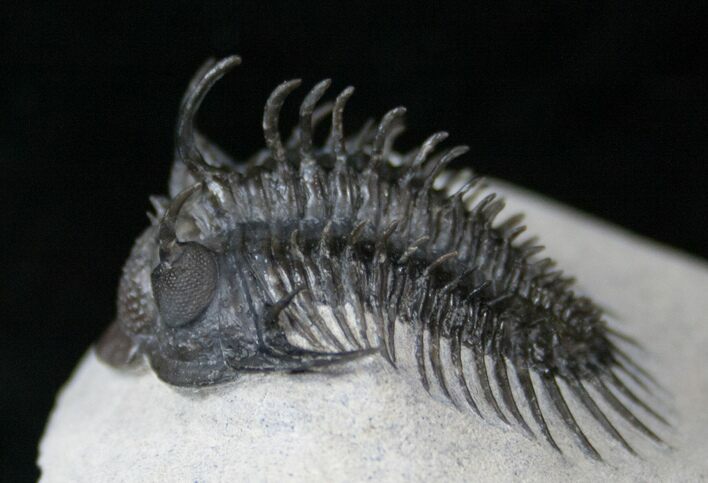 This is a 1.62" long specimen of one of the spiniest trilobites out there, Comura bultyncki. It was quarried from the Tazoulait Formation near Oufaten, Morocco. There are over 40 free-standing spines on the back of this specimen. It takes dozens of hours by a very skilled preparator to extract these spines from the hard limestone under microscope using air abrasives.

While on the smaller side for Comura, this specimen is nicely detailed, just check out the eye facets. It has no significant restoration (~1% shell touchups), all of the spines are real, though the one over the right eye maybe a composite.
AGE
Middle Devonian

LOCATION
"Hollardops-couche" Taharajat, S- Oufaten, Morocco
FORMATION
Tazoulait Formation