Insane Devonian Spiny Brachiopod (aff. Echinaurus) Fossil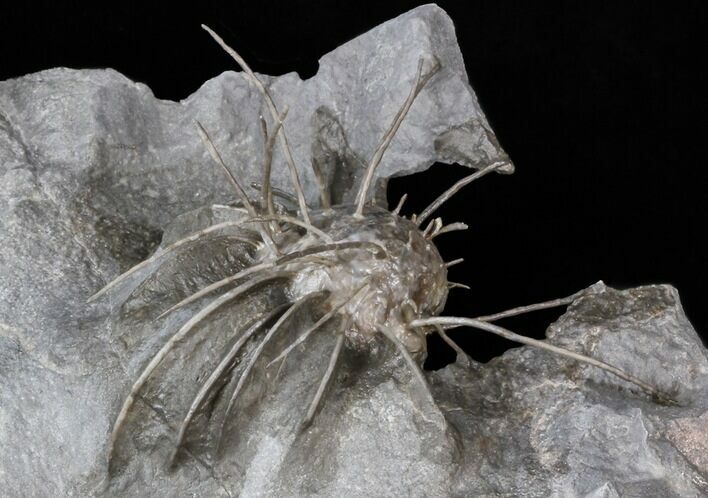 This is an absolutely insane, undescribed, Devonian aged spiny brachiopod fossil that appears to have affinities to the genus Echinaurus. They are rare and there have only been a handful of these collected from a layer several meters above the Drotops couche at Mrakib, Morocco.

An incredible amount of preparation work under microscope using airscribes and air abrasives went into this specimen, to free all of the spines from the hard limestone surrounding it. This is only the third specimen I've seen of this brachiopod and it is by far the best prepared of the three. Including the spines the specimen is about 3" wide, just the shell itself is about 1.2" wide.
LOCATION
Above Drotops Couche, Mrakib, Morocco
SIZE
3" wide including spines, shell 1.1" wide