Large, 1.4" Leonaspis prescheri Trilobite - Lghaft, Morocco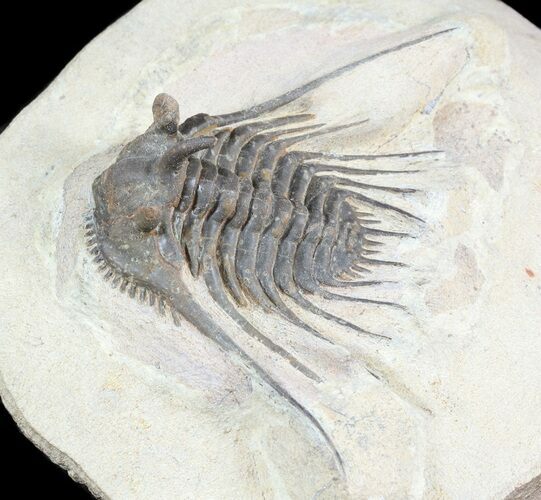 This is a large, 1.4" long specimen of the newly described Leonaspis prescheri from the Lhandar Formation of Morocco. This specimen was collected near Lghaft, and has a distinctive, thick, curved occipital spine.
The species was just described in the last year, being named after the late Harald Prescher, a renown trilobite preparator, collector and researcher. A link to the paper is below.
A link to the recently published paper is below.
http://popups.ulg.ac.be/1374-8505/index.php?id=4793&file=1&pid=4780
SPECIES
Leonaspis prescheri
FORMATION
Lhandar Formation