Large 10" Hammathoceras Ammonite From France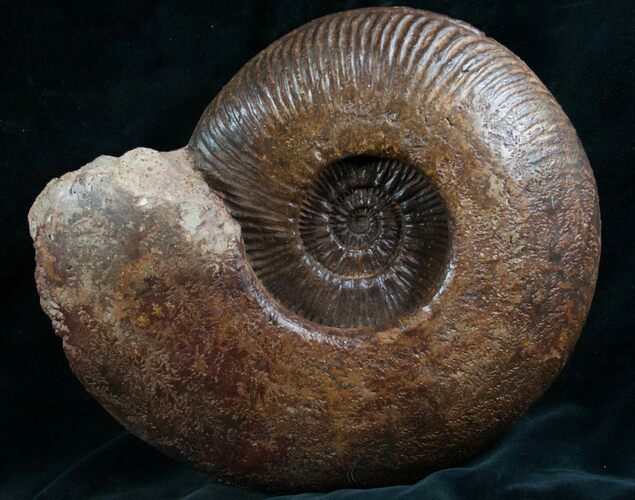 This is a huge, 10" wide Hammathoceras quarried near Belmont, France. It's Lower Jurassic (Toarcian Stage) in age or approximately 180 million years old. The beautiful suture pattern of this ammonite is easily visible in the specimen. The specimen is very heavy, solid and makes for a great display piece.

There is some color enhancement to the front side ammonite to darken the exterior and some minor restoration for aesthetic purposes.