Large (3.5") Black Cat Huntonia with Bite Mark!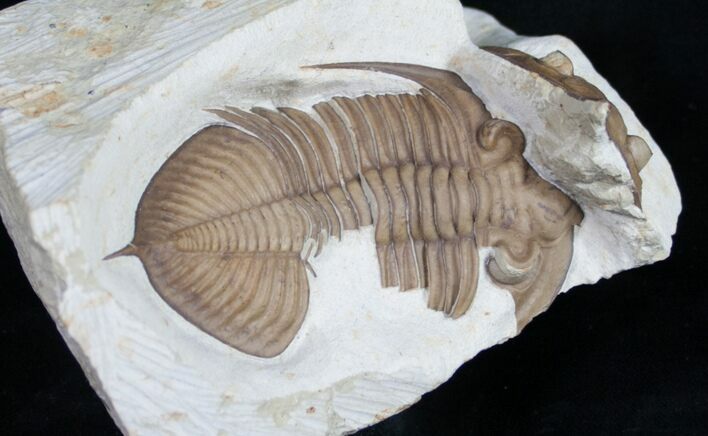 This is a rare find from the Lower Devonian deposits of Black Cat Mountain, Oklahoma. A large, 3.5" long Huntonia trilobite showing signs of predation with a ole BIG BITE out of it's right hand side. Complete Huntonia, especially this large are rare finds at the quarry, but the bite mark makes this one really special. Superb preparation on this piece by Bob Carroll himself, just check out the eye facets.
The only restoration on this piece is some minor shell touchups where bits flaked up during collection and couldn't be recovered.
The
Black Cat Mountain Quarry
produces a limited number of arguably the most beautiful trilobites in the United States each year. Each specimen is meticulously prepared by Bob Carroll under microscope to expose the smallest details. This is a very time consuming process taking many hours but yields spectacular results.
This is specimen of the most spectacular of the finds at the quarry this past season.
SPECIES
Huntonia huntonensis
AGE
Lower Devonian

LOCATION
Clarita, Oklahoma
FORMATION
Haragan Formation