Large Bug-Eyed Coltraneia Trilobite - 2.75"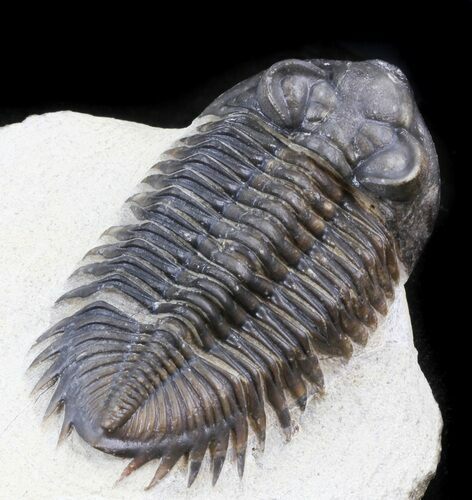 This is a large Coltraneia trilobite with amazing "tower eyes" full of hundreds of eye facets. The species has often been referred to as a Treveropyge in the past. Most of the specimens that you see have a dark colored shell and are quarried at Ofaten but this one has a dark brown shell and was collected near Issoumour, Morocco.

At 2 3/4" this is quite large for the species and it's nicely prepared with good shell and eye facet detail. There is a bit of disarticulation between the tail and the body but there is no restoration on this specimen.
SPECIES
Coltraneia oufatenensis
LOCATION
Issoumour, Morocco
FORMATION
El Otfal Formation