Large Cornuproetus Cornutus Trilobite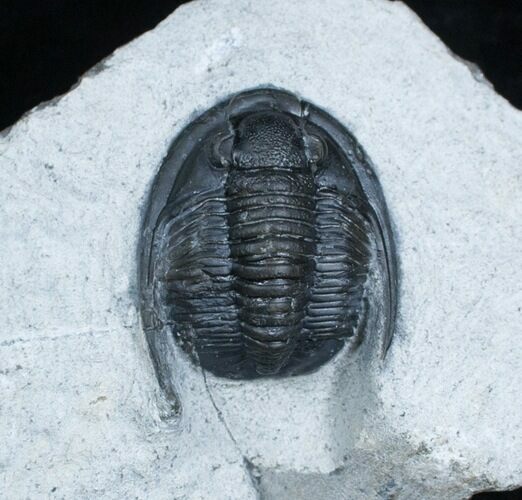 This is an good sized example of the Proetida trilobite Cornuproetus cornutus from the Middle Devonian of Morocco. It displays the diagnostic features of this species including a granulose cephalon and long swept-back genal spines. I purchased this specimen partially prepared and finished the preparation using air abrasives under microscope to reveal the full detail. The hundreds of tiny eye facets are well preserved and can be seen under magnification.

The only restoration on this specimen is to the tip of the left genal spine and some minor touchups of in the top of a few axial rings.
SPECIES
Cornuproetus cornutus
AGE
Middle Devonian

LOCATION
Jebel Issoumour, Morocco
FORMATION
Hamar Laghdad Formation