Bargain Phacops Trilobite From Morocco - 2.65"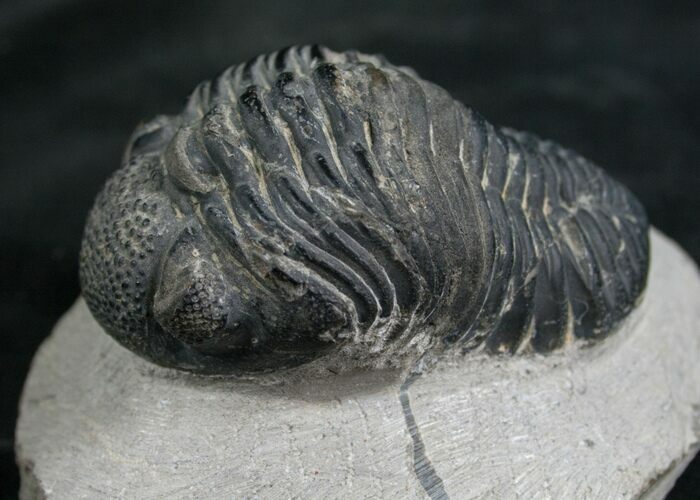 This is a fairly large, Phacops trilobite from Mrakib, Morocco. It's Middle Devonian in age or approximately 350 million years old. Phacopid trilobites had distinctive compound eyes with many pronounced lenses that can be easily seen in this specimen.

The preparation on this specimen is pretty rough and several of the segments in the middle of the body are restored, but it's still a cool inexpensive fossil.
AGE
Middle Devonian