Large Hamatolenus Trilobite Multiple - Tinjdad, Morocco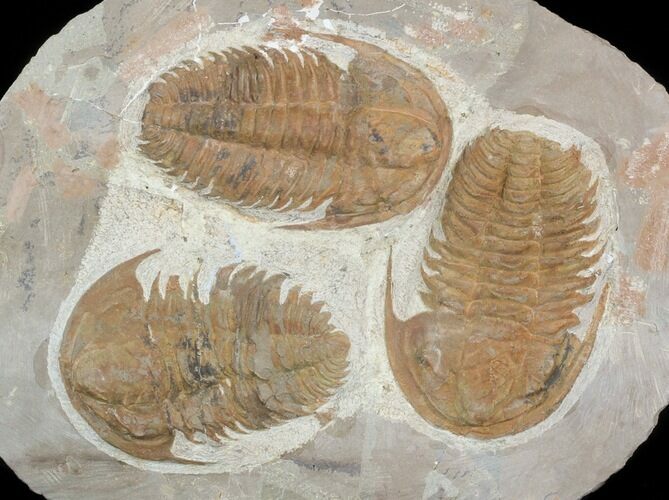 This is a natural association of three good sized Hamatolenus trilobites from the Middle Cambrian Jbel Wawrmast Formation of Morocco. They are all just over 3" in length and the orange coloration is due to the oxidization of iron pyrite. They all have some minor restoration and there are some crack repairs in the matrix, but it is not a composite piece.
AGE
Middle Cambrian

LOCATION
Tinjdad, Morocco
FORMATION
Jbel Wawrmast Formation
SIZE
Trilobites about 3.2"