Large Mrakibina Trilobite - Long Genals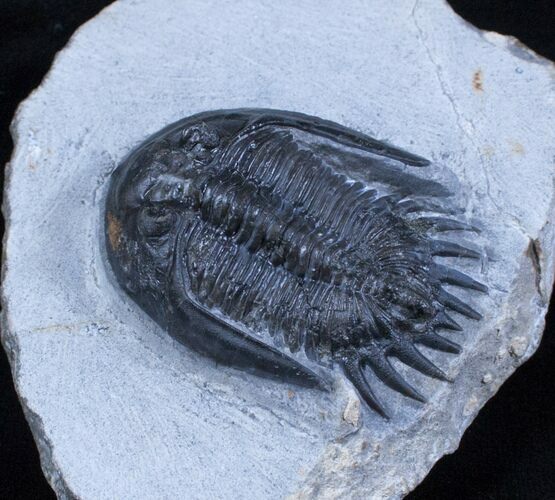 This is a large, prone specimen of the Middle Devonian trilobite Mrakibina cattoi with it's distinctive long genal spines. At just under 2 inches long it's about double the length of a typical specimen of this species. It has a nice black shell and both eyes still preserve the eye facets, a detail lost of many smaller examples.

I reprepared this specimen myself to expose additional detail. There are several areas where shell damaged during collection has been restored. Mainly on the middle of the tail, center of the glabella and the right cheek. The last photo has the areas of restoration highlighted. This type degree of restoration is pretty typical though most dealers either don't know about it, or won't disclose it up front.
AGE
Middle Devonian

FORMATION
Tabounaklouf Formation